For over 37 years, the Canadian Art Sales Index has been one of Canada's most trusted and frequently used tools for the tracking and valuation of Canadian works of art sold at auction. Featuring sales records for paintings, prints, drawings, sculpture and art books, the Index has been an essential resource for collectors, dealers, investors, academics and hobbyists alike since it was first published in 1980. Now, for the first time, this data is available in a concise, searchable online database, accessible wherever you have an internet connection!

While the print edition will remain in publication, The Canadian Art Sales Index Online has now launched with over 15 years of searchable auction results, and will be updated regularly throughout the year to bring you the most current information when and where you need it. Click below to start searching today!




---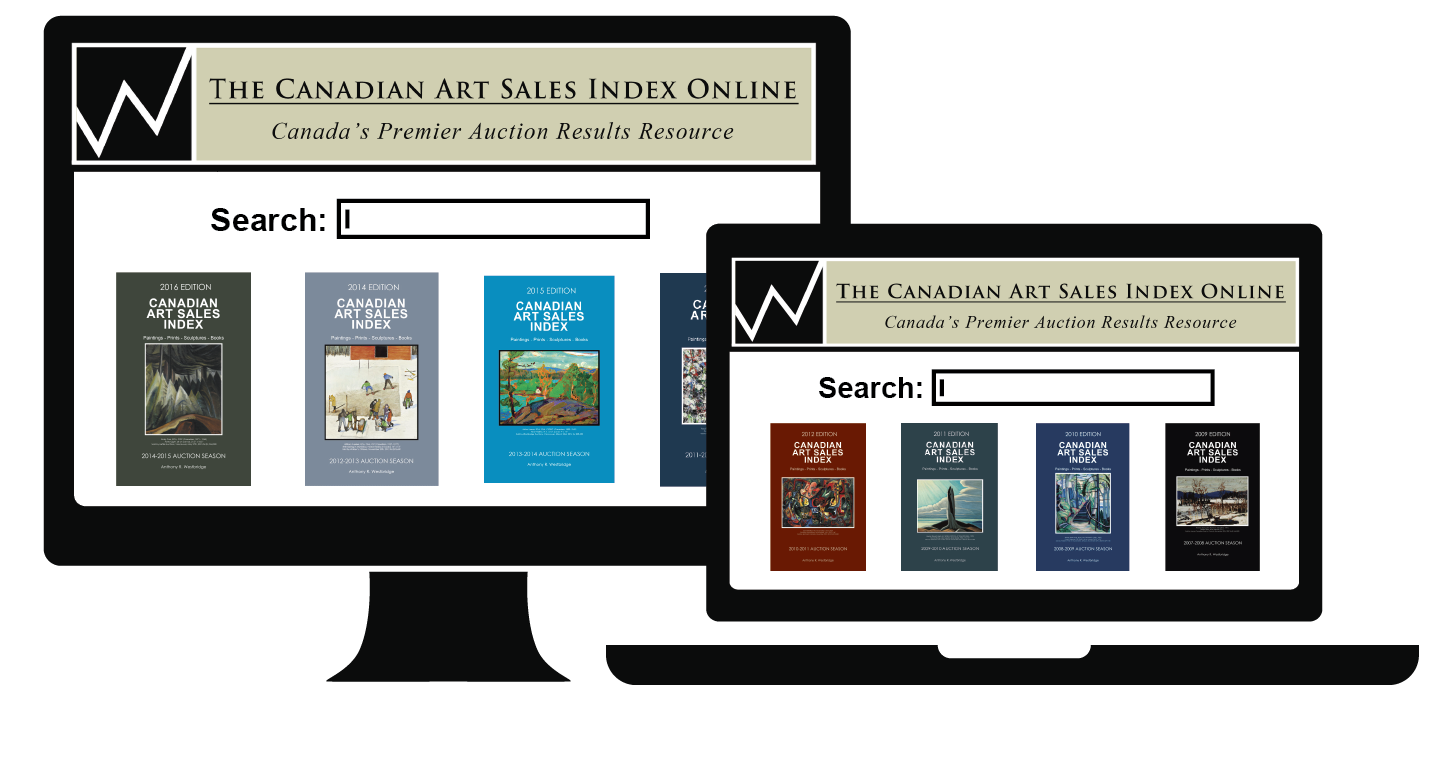 - Unlimited searches at every subscription level!

- Every price from $100 up for paintings, watercolours, prints, sculpture and Canadian art books featured in live sales

- Over 8,500 searchable listed Canadian artists and authors and over 60,000 listings

- Updated regulary & featuring results from major sales both in Canada and internationally


---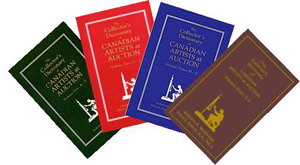 The Collectors Dictionary of Canadian Artists at Auction: 4 Volume Set
This four volume set contains comprehensive biographical listings on over 3000 Canadian artists and historical artists active in Canada during their career, from the 1700s to the present.